What other greens powders are comparable to Athletic Greens, and are there any cheaper alternatives? Keep reading to find out.
Athletic Greens is a superfood supplement with various vitamins, minerals, and antioxidants that help the body function at its best. It's a great way to get a plethora of micronutrients from veggies daily in a convenient drink.
The benefits of super greens powders are many. They contain a variety of micronutrients that promote vitality, energy, immunity, and gut support. Getting all these in one daily drink like Athletic Greens sounds promising, but it's also very expensive. So is it worth it?
And what if you can't afford Athletic Greens or don't have access to it? Are there any other supplements out there that are comparable? This blog post will discover the best alternatives for Athletic Greens and how they can benefit your health.
Cheaper Alternatives to Athletic Greens
By now, you've probably heard or seen Athletic Greens on the internet in some way. Their popularity has really exploded lately, and this greens powder seems to be the talk of the web.
This is because Athletic Greens received $115 million in funding in 2022 and went on a big marketing push. They're paying sponsorships for internet celebrities like Joe Rogan and Tim Ferriss to promote it. As well as advertisements all over the web… there's a good chance you've seen one!
But do all these marketing and sponsorships make Athletic Greens worth it? No, the price of $99 a month for a bag of this greens powder isn't worth it unless you're made of money and don't have any problem spending it. Truth is, Athletic Greens is a good product, but there are cheaper alternatives that are just as good if not better.
In my Athletic Greens review, I lay out all the pros and cons of this popular greens supplement. But I found the price doesn't justify the value you're receiving unless you like to buy off hype and marketing. Below are my picks for the best alternatives to Athletic Greens.
Best Alternative to Athletic Greens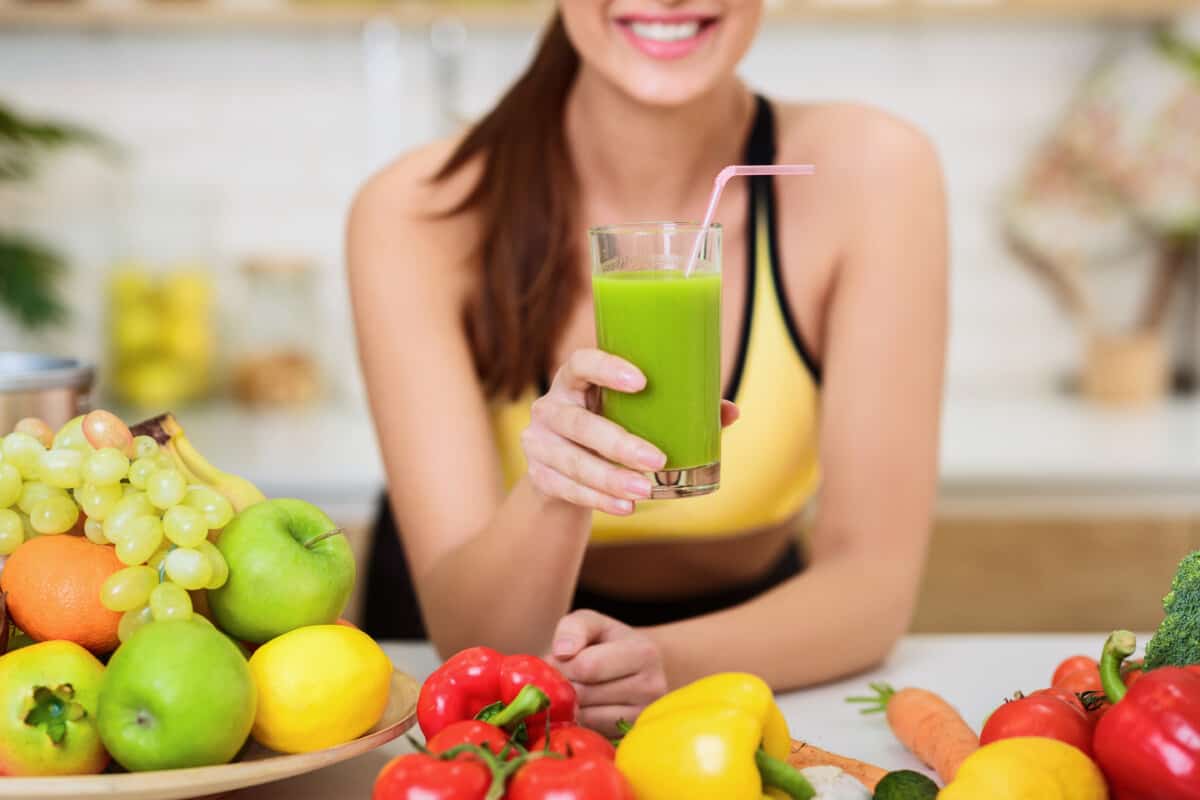 First off, eating real whole vegetables is going to be your best option. Eating a variety of vegetables daily is always nature's best way of taking care of you. Vegetables contain vitamins, minerals, polyphenols, antioxidants, fiber, etc., and have been heavily found to increase weight loss, energy, immunity, and longevity.
But I know everybody doesn't like to eat their vegetables all the time. The CDC has found that less than 10% of adults get enough vegetables daily. The Dietary Guidelines for Americans recommend at least 2 1/2 cups of vegetables daily. But this is a challenging guideline to meet consistently, especially if you don't like vegetables to begin with.
A greens powder makes it easier to consume various vegetables in one simple daily drink. These greens powders use dozens of different vegetables, fruits, herbs, mushrooms, spices, etc. in their supplement blend. Getting all these ingredients in daily would be challenging to say the least without a greens powder.
So with the benefits of eating real whole vegetables stated… taking a greens supplement as nutritional insurance and an all-in-one superfood multivitamin can take your health up to another level. Micronutrients that have been carefully selected for a greens powder can elevate your energy, mood, and vitality that would be hard to get from eating vegetables.
MetaboGreens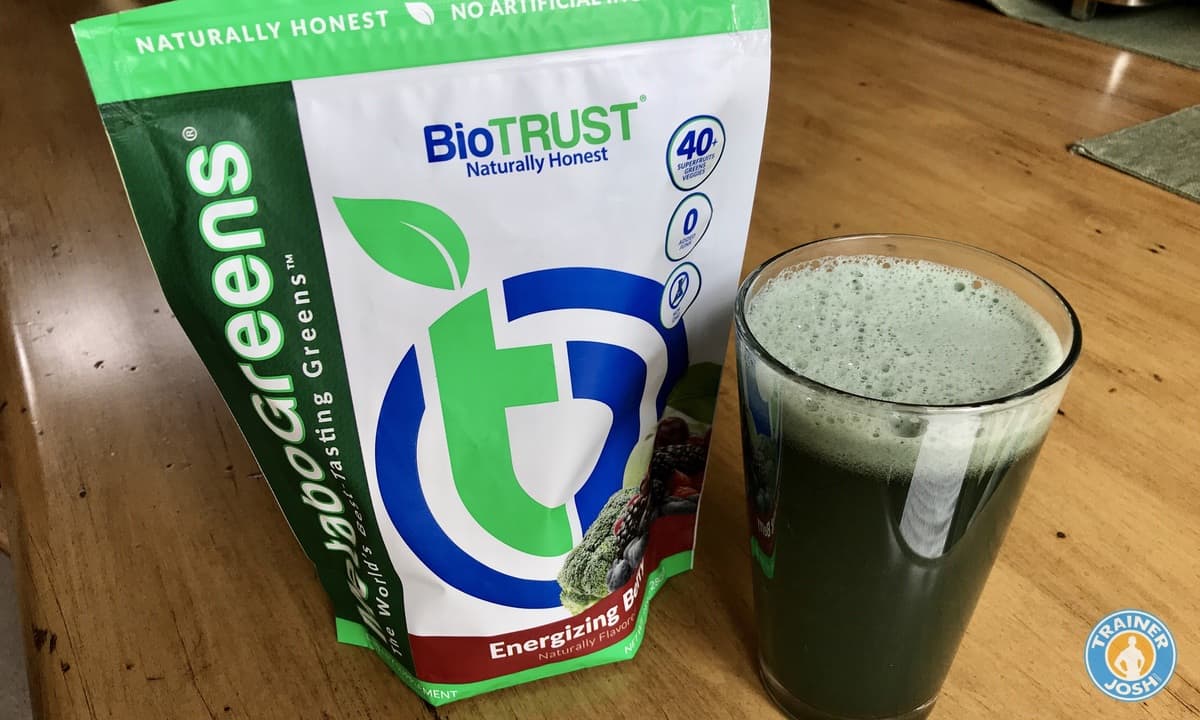 My pick for the best alternative to Athletic Greens is MetaboGreens. This super greens powder is half the price of Athletic Greens but still contains plenty of powerful micronutrients to elevate your health, energy, and metabolism.
I've found in my MetaboGreens review that it really stands out from other greens powders because it focuses on improving metabolism, reducing cravings, improving skin, and detoxing harmful junk like free radicals from your body.
MetaboGreens contains ingredients like chlorella and spirulina, which can fight oxidative stress that can make you look older than you really are. It contains adaptogens like reishi mushroom, which helps your body adapt to stress. It contains anti-inflammatories like turmeric, goji berry, acerola, pomegranate, and chokeberry.
That's just the tip of the iceberg: MetaboGreens also contains gut-boosting ingredients like probiotics, prebiotics, and digestive enzymes. Gut health significantly affects your mood, immunity, energy, and weight. Getting your gut right is key to elevating your overall health and weight loss.
It also tastes delicious, especially considering that just about all other greens drinks taste like you went out into your backyard, grabbed some grass and dirt, then blended it up. It has a tasty berry flavor that goes down easily.
You can save up to 51% off MetaboGreens by clicking on the coupon button below:
Get MetaboGreens (Save 51% OFF)
Comparable Products to Athletic Greens
Green Vibrance
Green Vibrance is another super food supplement I recommend for its abundant ingredients and probiotics. Green Vibrance has been around for a while now, and they've constantly been improving their supplement formula for years. It's dense in nutrients, it's plant-based, and can you replace a probiotic supplement with all the probiotics it has.
But there are two problems with Green Vibrance that you should know about. First, it's more expensive, retailing at $86.40 for a 60-day container. That's not a whole lot cheaper than Athletic Greens.
If you've never had Green Vibrance, you'll quickly discover how quickly it can trigger your gag reflex. It has a strong sour and grassy flavor that can sit in your stomach for a little while. This one may be hard to swallow if you're a picky eater or have a sensitive pallet.
It's hard for me to recommend a bad-tasting greens powder to someone for this reason. If you don't like its taste, then the odds you keep taking every day fall off a cliff. Then what's the point of even getting it if you're not going to take it. This is why it's essential to ensure that your greens powder tastes good.
But if you don't mind the grassy taste and have some extra bucks to spend, then Green Vibrance is a good choice. You can also try mixing it in your protein shake to try and mask the taste, but I've had people report back that it still tastes terrible.
Amazing Grass
Amazing Grass is a solid choice for a greens powder if you're very price sensitive. It might not have an abundance of ingredients like MetaboGreens or Green Vibrance, but it is more price affordable.
You'll get the essential vegetable extracts from wheat grass, alfalfa grass, spinach, broccoli, etc. but nothing over the top. It also contains some ingredients to improve gut health as well as antioxidants. But they do source some of their ingredients from China since it's a cheaper supplement.
One of the biggest complaints with Amazing Grass is the maltodextrin it contains. Many of these cheaper greens powders contain these fillers, which is expected when paying such a lower price. Maltodextrin is basically a rich carbohydrate that's really high on the glycemic index. So it's not something you'd regularly want to take if you're trying to lose weight.
This will be your best option if you're looking for a super cheap greens powder. Just don't expect it to be great and not to also have some cheaper ingredients. So you probably won't receive the same results as taking one of the other options above.
The Last Word
At the end of the day, Athletic Greens is a good supplement, but it's also a very pricey one. For example, $99 for a 30-day supply isn't cheap or even affordable to many people. But just because you don't want to pay the big bucks for the well-marketed Athletic Greens doesn't mean you can't get the same benefits with a less expensive alternative.
I used to take Athletic Greens before but haven't taken it in years now just because of the price. It's hard to justify paying that every month, month after month, without much results to show.
I've since been taking MetaboGreens and have been very happy with it. It's less than half the price and contains the ingredients I really want in a greens powder. I've noticed an energy boost, better mood, more focused mind, and improved gut health. All these benefits by simply drinking a daily "smoothie" is much easier than eating all those fruit and vegetables.
The other greens powders I recommend do not come without compromises. You'll sacrifice taste, quality of ingredients, and high carb fillers that have been added. Sure they may be cheaper, but you'll have to make some sacrifices, which is why I recommend MetaboGreens because it hits the sweet spot of price, flavor, and quality ingredients.
Josh holds a Bachelor's degree in Exercise Physiology and Nutrition Science. He's a Certified Strength and Conditioning Specialist (CSCS) by the National Strength and Conditioning Association and he's a Certified Personal Trainer (CPT) by American Council on Exercise. He's worked as a Strength and Conditioning Coach at the high school and college levels. He has over 15 years of experience as a personal trainer and nutrition coach. He is also the author of The Flat Belly Formula. He strives to bring inspiration and results for people to live healthier lives through smart diet and exercise.