Meet Personal Trainer Josh Schlottman
How Can He Help Me Get Into The Absolute Best Frickin' Shape Of My Life?
Josh Schlottman is a certified Personal Trainer, Blogger, Fat Loss Expert, Accomplished Author, Lean Muscle Building Machine, Self-Proclaimed Gym-Rat and one awesome dude (I added the last part…)
There's probably a lot of talk going on about who this Trainer Josh guy is and is he the real deal or just another posing personal trainer who doesn't know what the heck he's talking about. And I'm going to tell you straight up that fitness is my passion. While I love a lot of things in life, fitness is usually the thing I think of first thing in the morning and before I go to sleep at night.
I really love helping people who have a fire in them and want to accomplish something with their lives. To be frank, if you're unmotivated and you're not an action taker then there's a good chance we wouldn't get along. It's just the way I am. But if you have a burning desire to change something about yourself and you bring along a positive attitude then we'll be best friends.
Here's my story…
I know what it's like to not have the most attractive body in the world. I started off "skinny as a rail" for most of my life up until my senior year of high school and then I really started working out and training my body. I built muscle really fast and then I started getting greedy.
I kept wanting to get bigger and bigger but I didn't have the patience to do it the right way. So I started eating, eating, and eating some more. Pretty soon I found myself weighing 239 lbs. but my bodyfat percentage was through the roof. Finally I decided to get my head on straight and to start training and eating right.
So I started researching everything I could find on fat loss and muscle building. I was sick and tired of people in the gym recommending and doing the same old stuff. I didn't want to be a bodybuilder but I loved training like an athlete and having a lean but defined body. And that's where I got my philosophy on training.
I started looking into a lot of the strength and conditioning professionals such as Todd Durkin, Michael Boyle, Alwyn Cosgrove, JC Santana and I learned so much from them in the beginning phases of my own workout career that I'm forever grateful. But it came a time for me to start doing my own stuff and use everything that I had learned so far and create something my own.
So after training 100's of personal training clients, along with using myself and my closest workout-a-holic friends as guinea pigs I came up with this.
Athletic Fat Loss Training is my training style and I'm sticking by it. It's by far the most fun and it gets the best results of any program I've tried (and I've tried a lot). My clients love it and it's a great break from doing the traditional training that you'll see most gym rats doing. Who doesn't want to look great, be strong and move with athleticism?
I love my home roots here in the Bay Area and eventually decided on attending Sacramento State University to earn my degree in Nutrition Sciences.
I picked nutrition as my major and immediately started studying for my personal trainer test. So I studied for a few months and was pleasantly surprised to find out that I had passed a month later. I was ready to save the world from fat!
I had learned so much from studying for my personal training test that I thought I had the keys to the castle and it would be a breeze from there. Boy was I wrong. I learned quickly to find out what really works to burn fat and build muscle, and 90% of it wasn't in my personal training manual.
So after training people all over the Napa Valley for 5 years I've decided to go for world fat burning domination and spread my word and knowledge to the good people on the internet.
But I know I'm not perfect and I've come a long way since my earlier days.
My own nutrition has evolved over the years since I received my degree in nutrition from Sacramento State University. Before I was eating a Whopper before and after my workouts, but know I finally found what works diet wise and I'm glad it doesn't taste like I'm eating cardboard. Eating right consistently is the hardest thing to get down when you're training, it honestly will make up 70-80% of results. It's easy to push yourself for an hour at the gym but the rest of the 23 hours are up to you.
Since then I've earned my NSCA-CSCS (Strength & Conditioning Certified Specialist), certification from American Council on Exercise (ACE) & it's good to know I'm also CPR certified in case you need rescuing. Haha
I sometimes wish I could do the workouts for you but that's the great thing about training. You can have all the money and power in the world but you still have to do the work here yourself. There's no shortcuts to success and it's no different when it comes to getting fit.
For All of My Efforts In Creating and Maintaining this Blog, I Ask 3 Simple Small Favors In Return:
Please share these coaching blog posts and emails with your friends, family and co-workers…my goals is to help 1 million people around the world accomplish their fat loss goals and live a life they never dreamed possible…and to be honest I need YOU to help me accomplish my goal.
Be sure to leave your comments, thoughts, suggestions, experiences, progress and feedback below each post. Even though we aren't face-to-face and have the internet between us, I want TrainerJosh.com to be an interactive website and I want to build a community here. And be sure to take before/after pictures while using my information as well as keep record of your body measurements so we can continue to inspire our readers and keep them motivated. If you're transformation is indeed certified awesome by me I'll give you a shiny prize.
And last but not least, if you find something that's really helpful…feel free to spread the word and recommend it to a social networking site, such as your Facebook, Twitter or Digg. (It's really easy, just use the small icons below each post).
This will help others who haven't yet found TrainerJosh.com and are looking for help but haven't yet found it. Now you have a place to steer them so they are away from all the B.S. weight loss stuff and have access to the most cutting edge, real world fat loss strategies.
I plan to keep this fat burning blog going as long as my hearts still beating and there's somebody out there who wants to listen. I'll be adding a BOATLOAD of new articles, blog posts, videos and workouts to get you to your goals faster than any other book, magazine, infomercial gadget out there on the market. And you won't be wasting your valuable time going through all the JUNK out there on the internet.
So you can cancel your Muscle and Fitness subscription and look to this blog for everything you need to know when it comes to fat loss and building lean hard body muscle.
Having said all that, what the heck are you waiting for? Get started right away by signing up for my free flat belly foods cheat sheet and not to ruin the surprise but I have some extra free stuff in there for you as well.
To your success,
Josh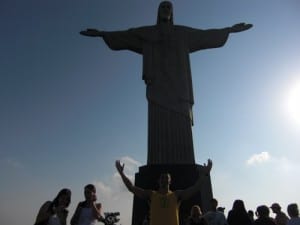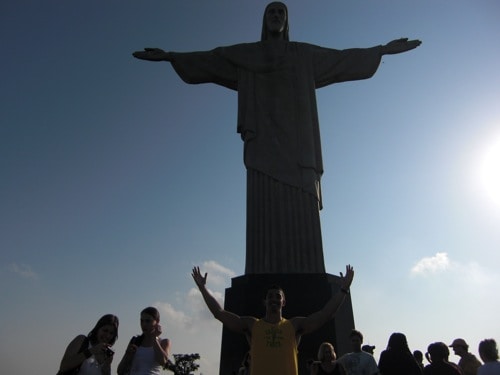 Address:
3175 California Blvd.
Napa, CA 94558
Phone:
(707) 812-1779