In my TrustBo CBD review you'll find out everything you need to know about this popular CBD oil and if it's legit or not. With the rising popularity of CBD, there are a lot of fake junk CBD oils out there.
So much so it's becoming hard to pick out the cream of the crop from the ones that are a waste of your money. TrustBo's CBD seems to be the real deal but I wanted to investigate further to see the results for myself.
The sad truth is just about all of the CBDs out there aren't independently verified with testing by a third party. This leads to a lot of "snake oil" CBDs that end up not doing anything.
A 2017 study found that only 30% of CBDs are even labeled accurately (1). And more recently the FDA found less than half of CBD products are accurately labeled (2).
This means the CBD doesn't contain the number of actual cannabinoids they claim. These junk CBDs can also contain other dangerous ingredients that could be detrimental to your health.
Sometimes these fake CBDs can even contain the psychoactive ingredient THC that can make you high. Real CBD shouldn't make you high but crazy enough there are fake CBDs that cheaply try to swindle you this way.
I know it can be confusing and frustrating trying to find a high-quality CBD that does everything it promises. With the explosion in CBD popularity, it's opened the floodgates for junk CBDs.
Here I'll break down my thoughts and experience with TrustBo CBD and whether or not it gets my approval.
Get TrustBo CBD (Save 51% OFF)
What Is TrustBo CBD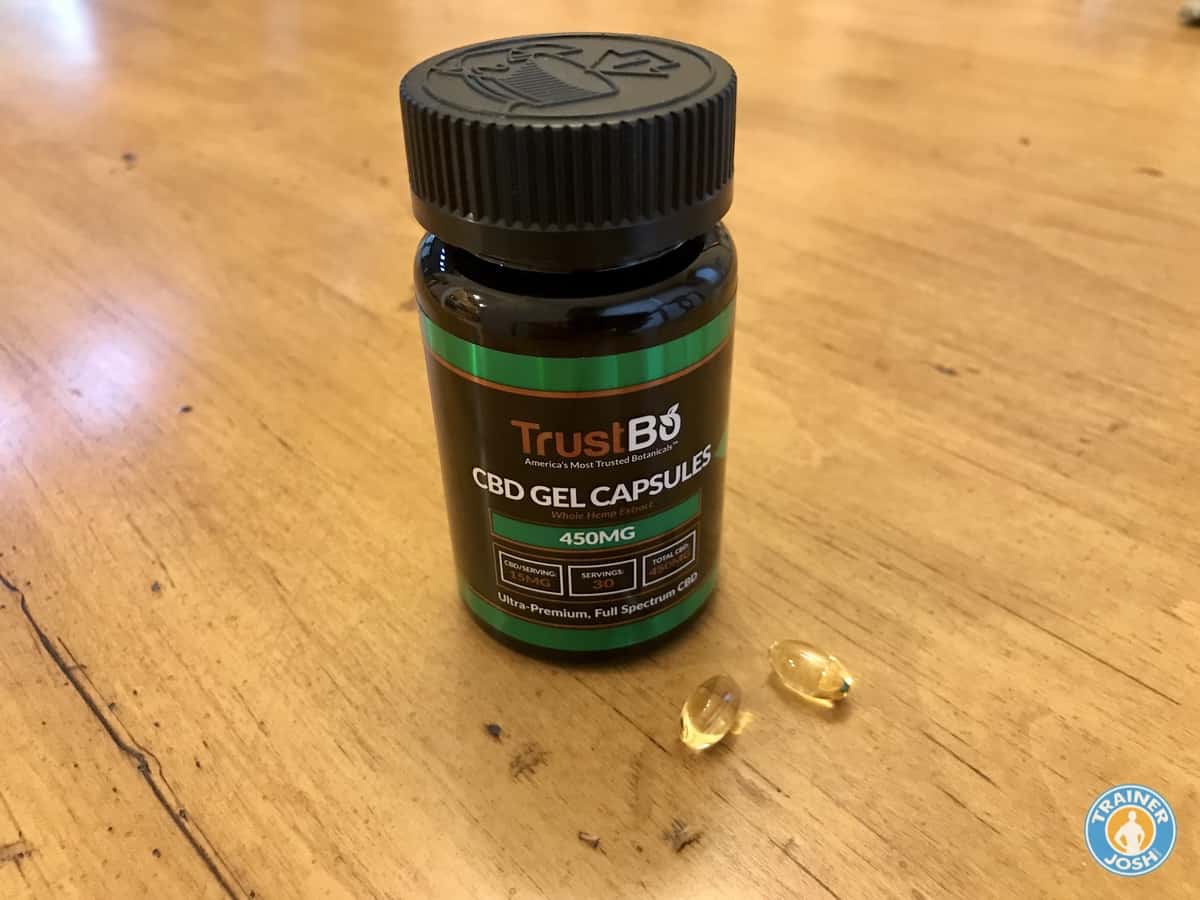 CBD comes from the hemp plant and stands for cannabidiol. Real CBD does not make you high since it contains near-zero psychoactive ingredients. There is some confusion that CBD is the same as marijuana but this is false. Marijuana contains the psychoactive ingredient THC which is what makes you high.
Real CBD comes from hemp which contains by definition a tiny amount (0.3% MAX) THC which isn't enough to cause any effect. But CBD has many powerful properties that can relieve stress, anxiety, pain, and improve sleep.
In the early 1990s, the endocannabinoid system (ECS) in the human body was discovered. Your ECS system signals cells to regulate many functions in your body. These include:
appetite
mood
pain-sensation
memory
sleep
stress-coping
and more…
When you take CBD it acts on the receptors of your endocannabinoid system to stimulate the production of positive health benefits. This encourages homeostasis in your endocannabinoid system which is your body's desire to achieve a healthy balance.
This leads to improvements in decreasing your appetite, lowering pain, reducing anxiety, improving sleep, lowering stress, and even boosting your mood.
So you can see how a lack of actual CBD in many of the CBDs on the market can lead to lackluster if any results. And on top of that these junk CBDs can even contain dangerous substances including lead (3).
This is why it's such a good idea to ensure what you're getting is the real deal or not. You have a lot more to lose with your health other than just not getting results.
TrustBo CBD Benefits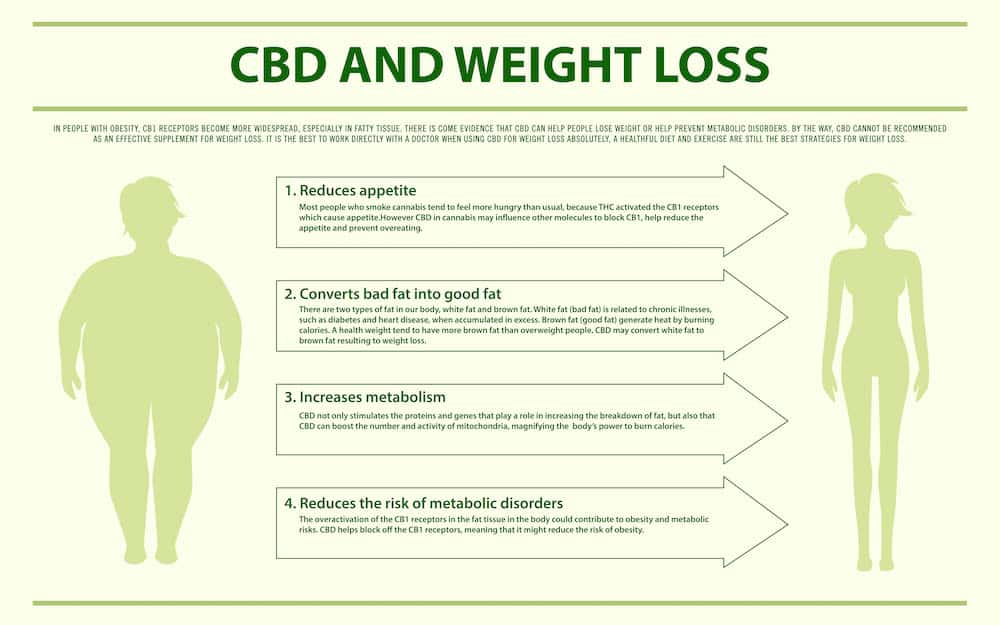 If you're constantly stressed out then taking CBD will be very much welcomed. Studies have found chronic stress leads to overeating and increases in belly fat (4,5). CBD has been found in numerous studies to relieve stress and anxiety (6,7).
Anxiety is becoming more and more prevalent in the modern world. I'd highly recommend trying CBD since there are many studies backing it up (8). One study even found CBD relieved anxiety in those about to publicly speak (9).
If you have trouble sleeping at night then taking CBD has been found to increase how fast you fall sleep (8). Studies have found taking CBD can also improve how quickly you're able to fall into a deep REM sleep (9).
It's critical for your health to ensure you're getting enough sleep. Lack of sleep has been heavily linked to obesity and mood disorders like anxiety and depression (10,11).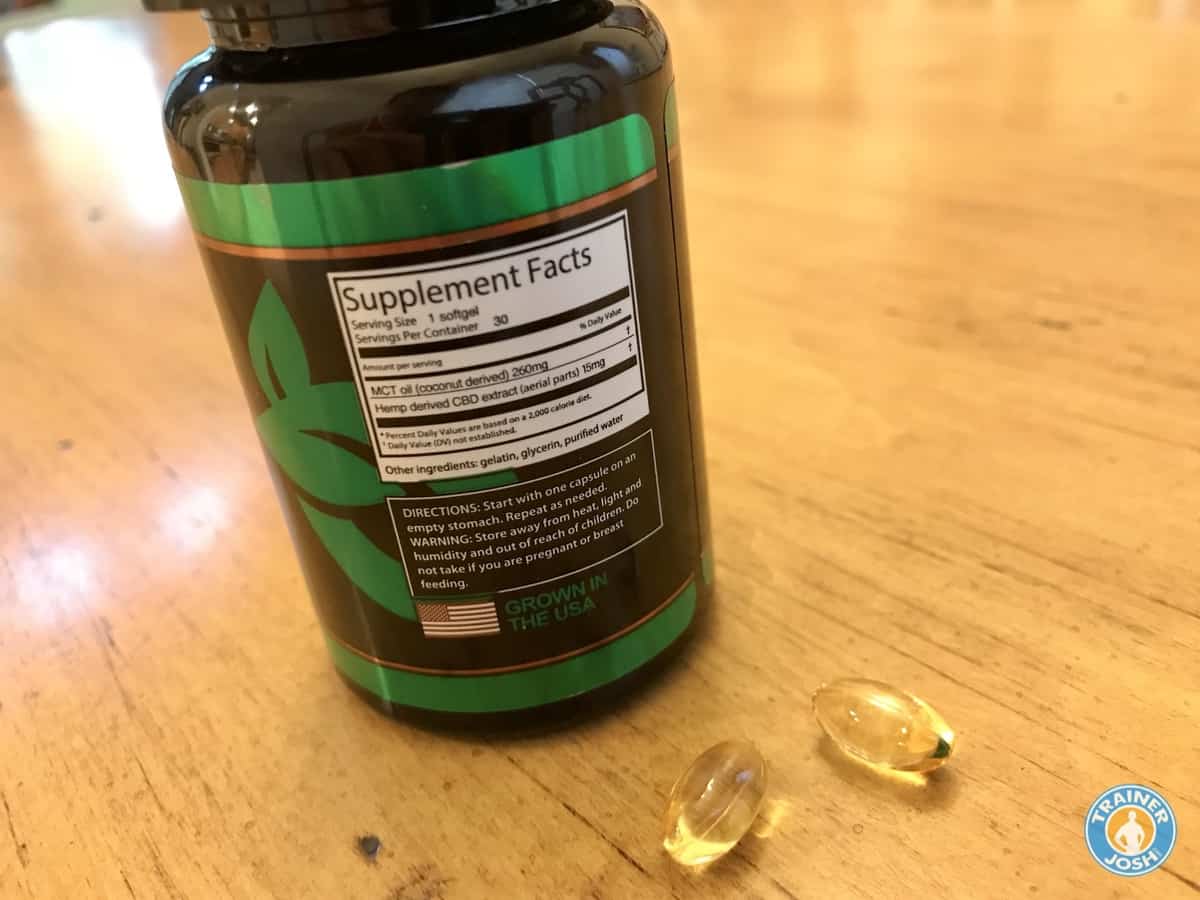 Full Spectrum
TrustBo CBD gel capsules are ultra-premium and contain full-spectrum CBD. One of the most important ingredients to look for when picking a CBD oil is to make sure it's full spectrum. Full-spectrum CBD means it contains the highest concentration of CBD which will give you the maximum effect.
This is much preferred over the less effective CBD isolates or broad spectrum that you'll be more likely to find on store shelves. Many of the other full-spectrum CBD oils you'll find are mislabeled and could contain the psychoactive ingredient THC. This is why it's important to make sure the full-spectrum CBD you're buying is from a reputable company.
Independently tested by 3rd party
With all the junk CBDs out there you have to be careful who you're buying from. Thankfully TrustBo's CBD uses a neutral 3rd party lab to independently test their product. Each label on TrustBo's CBD contains a QR code you can scan to see the lab results for your CBD.
You can see for yourself the amount of CBD and THC in your product. And you can even check out if there are any impurities, heavy metals, allergens, or pesticides in your CBD. I don't know of any other company that offers this much transparency with its CBD. This is very welcomed!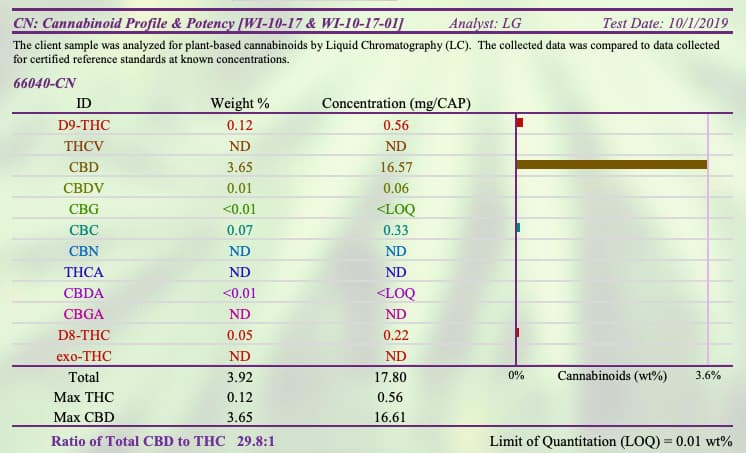 Enhanced With Phospholipids
One of the problems with taking almost any supplement is how much your body can absorb. It's a waste of your money if you're not able to absorb it, to begin with. Your body can only really absorb a low amount of regular CBD (13-19%) because it's not very soluble in water and it's difficult to make it through your digestive tract (12).
TrustBo CBD uses natural phospholipids which are very effective for increasing how much your body can absorb. Each CBD gel capsule contains MCT oil which contains phospholipids to protect it from the acid in your digestive tract (13).
U.S. Farm to Bottle
Cheaper CBD oils you'll find on store shelves generally come from another country like China with far fewer quality standards. Imported CBD from foreign countries could be hazardous to your health. China has become dominant in the hemp industry and offers a far cheaper product but with a far less quality product. Investigations have found hemp from China can contain a high amount of toxins (14).
It's great to see TrustBo only uses CBD from family farmed hemp in the U.S. They even have full-time plant specialists to ensure their hemp plants are grown optimally so you can get the best results.
Low-Temp Extraction
Another problem with picking up just any old CBD oil on a store shelf is not knowing how it was extracted and processed. Many CBD companies use a higher heat to extract the CBD which can decrease the concentration, denature, and yield an overall lower quality product.
TrustBo uses a proprietary low-temperature extraction process to keep its CBD from denaturing. TrustBo also uses a patented drying process and then freeze-dries their hemp to ensure there is no loss in CBD concentration. This not only keeps toxins out of their product but also ensures a much higher quality CBD.
No messy oils!
One of my biggest Pet Peeve's is having to deal with oils in a dropper. First off, those dropper bottles can become quite difficult to open after the CBD dries around the cap threads. And two, they can easily make a complete mess when using them.
If you want to take it while traveling (I highly recommend it for lowering anxiety and improving sleep) then dealing with these liquid droppers is a total pain. Thankfully TrustBo is one of the very few companies that use gel capsules instead. This is way more convenient and much easier to travel with.
My Experience with TrustBo CBD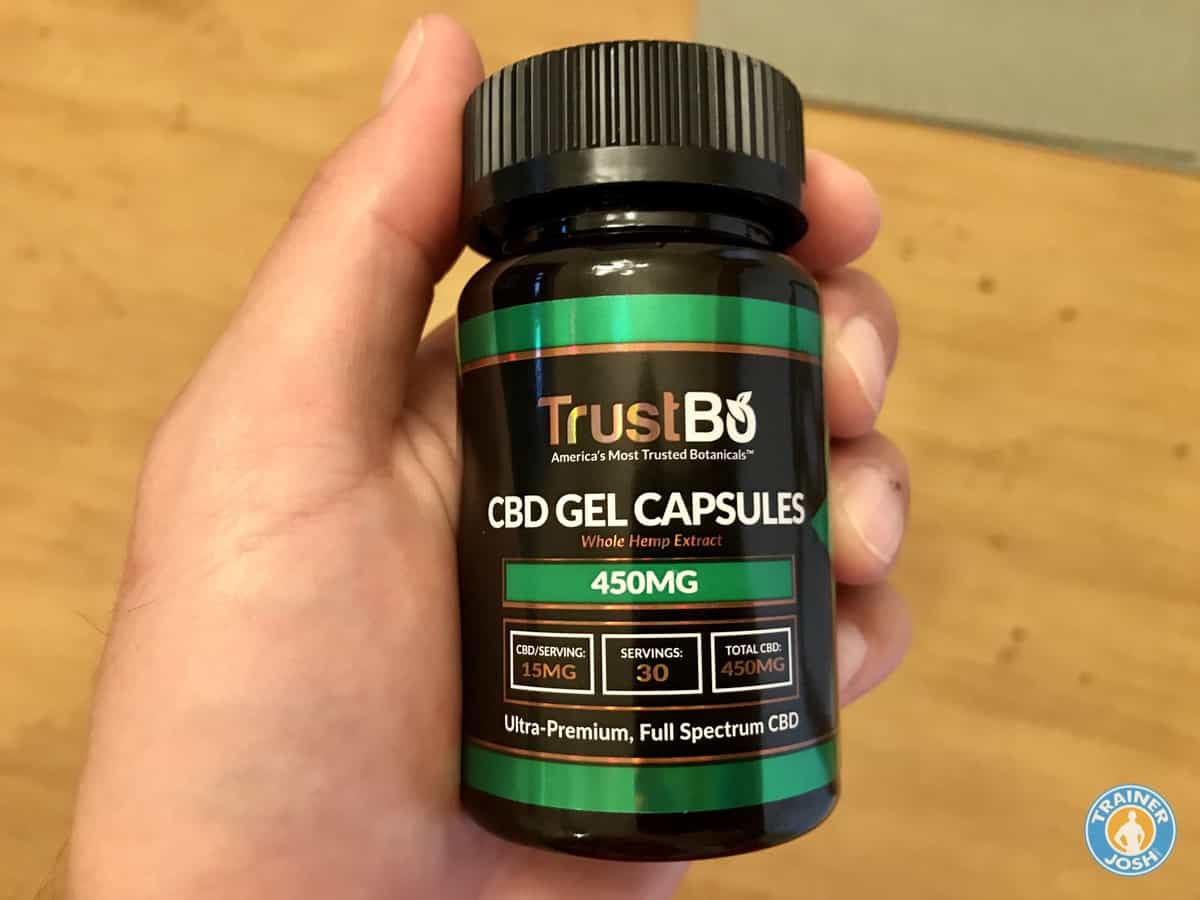 Taking TrustBo CBD has become a regular staple in my daily routine. I generally take it at night when I'm gearing up to go to sleep. I can be running around at all hours of the day and sometimes even work into the night. This makes it hard for me to calm down so I can fall asleep. But after taking TrustBo CBD I found much of the tension and stress melting away.
Before I'd lay in bed for at least an hour or more not being able to fall asleep. This was frustrating and it only made me get more stressed thinking I wasn't going to get a good night's sleep and would be tired the next day. Thankfully, much of the stress melted away and now I'm falling asleep quickly. I don't have anxiety but I can see how those who are suffering from it can benefit from taking TrustBo CBD.
Cons
My biggest "con" would be that it's a little pricey. But it makes sense when you think about the quality of the ingredients in it. I'd rather pay a little extra to know what I'm getting and that it'll give me the best results. Especially when it comes to CBD. The good thing with CBD is that it's not addictive. Heck, studies have even found it's a good way to get off other addictive pain killers (15).
But I can see if you're taking it too much you can relax a little too much. I like having a lot of energy and being able to get things done. This is why I only take it at night. But if you have anxiety then taking it earlier in the day too can give you some additional benefits.
Do I Recommend It?
With all the fake junk CBDs out there this is the only one I truly recommend. It checks off all my requirements for a top-notch CBD oil. It's not cheap but I wouldn't say it's too expensive either especially when considering the benefits you'll be getting.
Where to Buy It
You can't find TrustBo CBD out at the store and can only get some from their official website. If the price is a concern for you then you can use this special link to save up to 51% off…
Get TrustBo CBD (Save 51% OFF)
Josh holds a Bachelor's degree in Exercise Physiology and Nutrition Science. He's a Certified Strength and Conditioning Specialist (CSCS) by the National Strength and Conditioning Association and he's a Certified Personal Trainer (CPT) by American Council on Exercise. He's worked as a Strength and Conditioning Coach at the high school and college levels. He has over 15 years of experience as a personal trainer and nutrition coach. He is also the author of The Flat Belly Formula. He strives to bring inspiration and results for people to live healthier lives through smart diet and exercise.